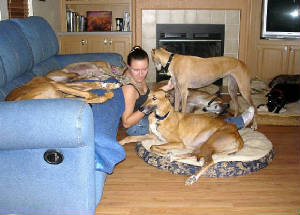 For most, the thought

of using a

boarding kennel

for

their dogs

when it is time

for the family

to go on vacation is

a difficult and

often uncomfortable

decision.

Here at the Lazy Grey Ranch, we offer a home away from home for your pups while you are away. No kennels, crates or dog runs, just a friendly environment with all the amenities of home.





Specializing in greyhound boarding for many years now, we are expanding to offer limited spacing for boarding of medium to large breed dogs. Sorry, at this time we are not able to take in small dogs.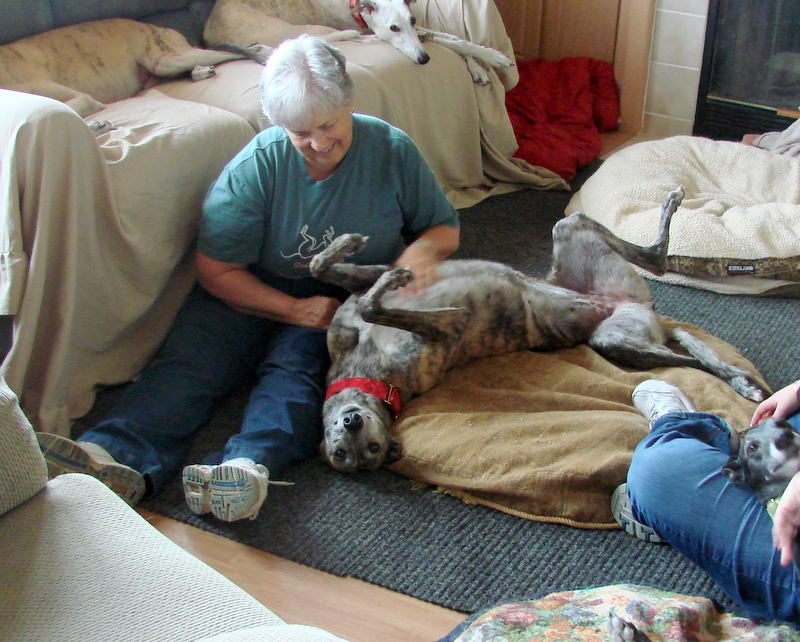 At the ranch, hounds can be seen spending time socializing, playing, lounging in the wading pools, napping on the back deck or just hanging out with our greyhounds. Our home offers an environment that is relaxing and they can be themselves.


* * * * * * * * * * * * * * * * * * * * * * * * * * * * * * * * * * * * * * * * * * * *
Make your greyhound family members vacation

as special as yours, reserve today at
The Lazy Grey Ranch in Sahuarita, Arizona